New : Sell your digital products via Easy Digital Downloads and Paysite-cash !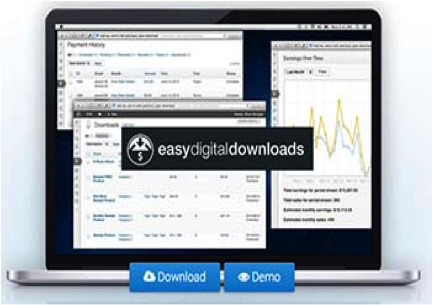 Paysite-cash is now compatible with Easy Digital Downloads solution for WordPress.
By using Easy Digital Downloads you can sell your digital products easily and automate access to them as soon as the payment is validated by Paysite-cash.
You can download Easy Digital Downloads for free on the website http://easydigitaldownloads.com/ and our billing module on the Helpdesk, section Downloads> Plugin / Modules
Feel free to contact us for any request !
Join us at the eCom show in Geneva in April !
The Paysite-cash team will be waiting for you for the 4th eCom Show. This show is dedicated to e-commerce, webmarketing, m-commerce …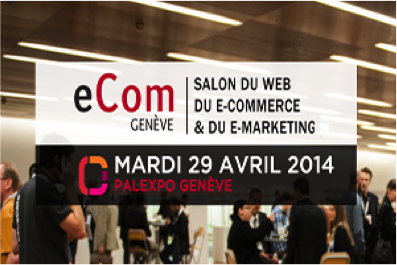 When & Where ?
The show will take place the 29th of April in Geneva (Switzerland) at :
Palexpo Genève
Centre de congrès
Route François-Peyrot 30
1218 Le Grand Saconnex / Genève – Suisse
Tél : + 41 (0)800 804 408

Schedule a metting
Feel free to contact us to schedule a meeting with our sales team and get a free entrance.
To get more information please visit the official website : http://www.salon-ecom.com
Find us at e-commerce Paris 2013 show and win an iPad!
As an online payment specialist we will take part in e-commerce Paris 2013 trade show. This show is the most important event in France bringing nearly 30 000 visitors and 500 professionals.
Find us at the stand C023 and let's discover our payment solution for your e-commerce website!
Exhibition opening hours:
Tuesday 24 September 2013 : 9am - 6.30pm Wednesday 25 September 2013 : 9am - 6.30pm Thursday 26 September 2013 : 9am - 6.30pm

Address:
Paris Porte de Versailles - Hall 7.3
1 Place de la Porte de Versailles - 75015 PARIS
Our team will be ready to welcome you on our booth. See you there !
We are recruiting, join us now !

To support its strong growth and international expansion, NordPay Financial is recruiting a Senior system/network administrator and a web-developer.


This is what we offer :
Challenging and diverse tasks with scope for introducing your own ideas and experience
An excellent working atmosphere in a highly-motivated and successful team with an international company culture
Further professional and personal development at one of the world's leading providers of payment processing
An attractive salary as well as long-term prospects and a chance for promotion in a successful company that is growing strongly
View our offer for the Senior system/network administrator position
View our offer for the Web-developer position
Please send us your CV at the address indicated in our offers
The Paysite-cash team
NordPay Financial renews the maximum security level for its online payments Paysite-cash solution

The payment institution Nordpay Financial provider of the Paysite-cash payment solution has announced the renewal of its PCI DSS (Payment Card Industry Data Security Standard) Level 1 for its secure payments platform. This renewal demonstrates the ability of NordPay Financial to ensure the highest security level for Internet purchases.
New partnership with the e-commerce solution : Thelia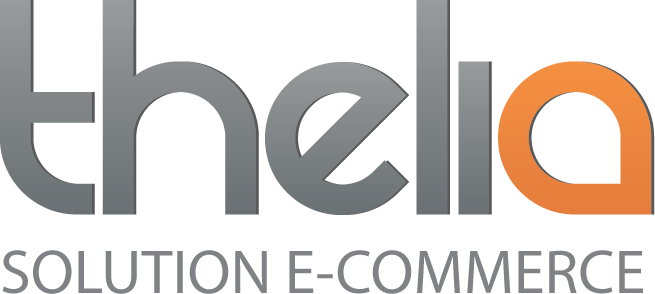 Find now your Paysite-cash payment solution on Thelia, one of the leaders of the open source e-commerce solutions.
In Paysite-cash we are always improving our services. That is why we constantly offer you more compatibility with e-commerce solutions on the market.
Enjoy now the Paysite-cash module specifically developped for Thelia.
The Paysite-cash team.
Best wishes from Paysite-cash!
Retrouvez-nous au salon des Micro-entreprises Paris 2012.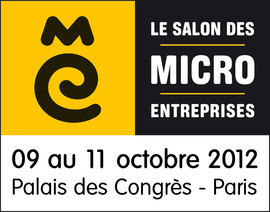 L'équipe Paysite-cash aura le plaisir de vous accueillir les 9, 10 et 11 Octobre 2012 au salon des Micro-entreprises, au Palais des Congrès, Paris.
Ce salon qui a lieu pour la 14ème édition regroupe pas moins de 25 000 visiteurs sur trois jours et plus de 200 exposants.
Cette année un pôle spécial « Outils numériques » se tiendra sur le salon pour apporter aux entrepreneurs toutes les clés pour développer leur business.
Retrouvez-nous au STAND C7 et venez découvrir notre offre Intégral d'encaissement en ligne, idéale pour développer rapidement votre activité e-commerce sans contrat VAD.
C'est avec plaisir que nous vous accueillerons sur notre stand.
Plus d'infos sur le salon : http://www.salonmicroentreprises.com
New merchant's area !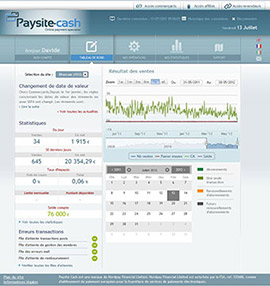 Paysite-cash launch is new merchant's area. This new interface integrates all services in one and simplifies e-commerce for online merchants.
More details on
this page
.
Find us at E-commerce Paris 2012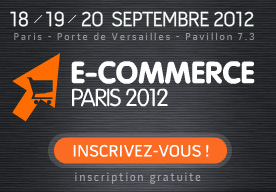 Paysite-cash will take part in E-commerce Paris 2012 on September 18, 19 and 20 in, Porte de Versailles.
Find us at the stand PR- 14 on the occasion of this event bringing together nearly 500 professionals.
Let's discover our payment solutions for your e-commerce website !
Our team will be ready to welcom you on our booth.
Register here
for free and receivre your invitation